2009- 2010 ACTIONS




​DIAGNOSTICS: (2010)

UNDERSTANDING HIGHLAND - LOWLAND MIGRATION AND LINKS TO SUSTAINABLE MOUNTAIN DEVELOPMENT AND RURAL URBAN LINKAGE FRAMEWORKS





---




Diagnosis of issues facing migration groups from the highlands in the lowlands south of Lima. This work follows earlier assessments of rural migration issues in Ethiopia by GMA members. A summary of the work can be found in the 2011 Annual Report and a downloadable version of the report can be found in the publication section.


2011 - 2016 ACTIONS



​DOCUMENTATION AND REVALUATION OF MACRO - FUNGI AS FOOD, MEDICINE AND INDICATORS FOR WELLBEING IN MOUNTAINS

(2011- )

We are in sixth year of an action to elucidate the diversity, history, ethno-mycology and market potential of native mushrooms in the Peruvian Andes in an effort to revaluate the importance and use of mushrooms as a high protein food and medicine.


Considering the lack of information available our objective at this stage is to develop a baseline of knowledge that will enable practical actions to improve wellbeing of people and environment in the highlands in a time of global change.


We have established collaboration with the Universidad Peruana Cayetano Heredia (UPCH) Lima, the Universidad San Antonio Abad de Cusco (UNSAAC), the Museo Larco, Lima and various specialists in their field.

Information on specific studies can be found in the Annual Reports and specific downloadable publications on mushrooms. SEE: https://globalmountainaction.academia.edu/GlobalMountainAction

SEE ALSO FACEBOOK: https://www.facebook.com/profile.php?id=100008598691959

SEE ALSO WEBSITE SECTION: ANNUAL REVIEW 2016

---







​REDISCOVERY AND PROMOTION OF ANDEAN HERBS FOR FOOD GARNISH AND HEALTH

(2013 - )



MOST LITERATURE ON ANDEAN HERBS IS FOR MEDICINAL PURPOSES. THERE HAVE BEEN FEW ACTIONS TO PROMOTE THE USE OF HERBS TO AUGMENT THE WELLBEING OF MOUNTAIN PEOPLE IN PERU THROUGH GREATER CULINARY EXPERIENCE AND HEALTH AS WELL AS PERHAPS IN SOME CASES INCOME.


WE DECIDED THAT HERBS FOR FOOD WAS AN OTHER KEY NEGLECTED THEME TO IMPROVE WELL BEING IN MOUNTAINS.


OUR AIM IS TO DOCUMENT AND TO PROMOTE THE MULTITUDE OF DELICIOUS AND HEALTHY HERBS TO AUGMENT THE TASTE OF FOOD AND PLEASURE OF LIFE.

PART OF THIS EFFORT HAS BEEN TO PROMOTE THE EFFORTS OF 'MIMACETITA' IN PERU...

SEE https://www.facebook.com/mimacetita.limaperu





---




​

MOUNTAIN AGRICULTURE & CLIMATE CHANGE:
ITS STATUS AND WAYS TO REVITALIZE IT WITH COMPATIBLE NEW TOOLS WHILST HONORING TRADITIONS

(2012 ONWARDS)



IN 2012 WE BEGAN A STUDY TO EVALUATE THE STATUS OF MOUNTAIN AGRICULTURE AND DELIBERATIONS ON DEVELOPMENT OF STRATEGY OPTIONS NEEDED FOR ITS REVITALIZATION IN TIMES OF GLOBAL CHANGES.

WE BELIEVE MOUNTAIN AGRICULTURE THIS IS AN OTHER KEY AREA NEGLECTED BY INTERNATIONAL AND NATIONAL POLICY MAKERS. IT IS CLEAR THAT CURRENT AGRICULTURAL STRATEGIES IN MOST COUNTRIES WITH MOUNTAINS ARE ORIENTED TOWARDS LARGE SCALE, LOWLAND, EXPORT SYSTEMS THAT FAVOR FLAT OFTEN IRRIGATED LOWLANDS, LARGE MACHINERY, MONOCULTURE AND HIGH CHEMICAL INPUTS.


MOUNTAIN SYSTEMS ON THE OTHER HAND ARE BASED ON THOUSANDS OF YEARS EXPERIENCE ON USING THE HIGH VARIABILITY PROVIDED BY MOUNTAIN SLOPES AND VALLEYS WITH SPECIFIC INPUTS AND HIGH DIVERSITY CROPS AND LIVESTOCK. LOW PARKET PRICES OF TRADITIONAL CROPS AND OVERSTOCKING OF NATURAL GRASSLANDS ARE CAUSING A CYCLE OF LAND DETERIORATION THAT TOGETHER WITH LACK OF INCENTIVES IS CAUSING LARGE SCALE MIGRATION TO POLITICALLY FAVORED AREAS.


OUR AIM IS TO DEVELOP A MAP TO REVALUE MOUNTAIN AGRICULTURE BUILDING ON TRADITIONS AND ADAPTING TECHNOLOGY AND ECONOMIC POLICY AND MARKETS TO REVITALIZE THESE POTENTIALLY HIGHLY PRODUCTIVE AND DIVERSE SYSTEMS.

SEE ALSO: https://www.facebook.com/mountain.agriculture




---



CONFERENCES AND PRESENTATIONS

2012 -2015



​

Mosogno, Switzerland

Exhibition
​2012


Images of three Mountain Villages: Africa, South America & Europe.
​Mountain Day, December 11, 2012).

---



​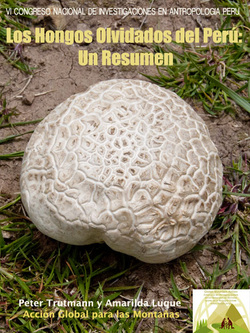 ​NATIONAL ANTHROPOLOGY CONFERENCE
2012



PARTICIPATION AND PRESENTATION OF A SUMMARY OF WORK TO 2012 AT THE VI NATIONAL CONGRESS OF ANTHROPOLOGY INVESTIGATIONS IN PERU,
​OCTOBER 2-5, 2012, PUNO



---
​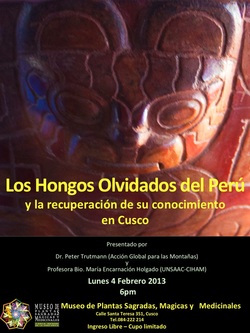 THE MUSEUM OF SACRED, MAGIC AND MEDICINAL PLANTS
2013
PRESENTATION OF EVIDENCE OF HISTORICAL IMPORTANCE OF MUSHROOMS IN PERU AND EFFORTS TO RECUPERATE KNOWLEDGE. PRESENTED TOGETHER WITH UNIVERSITY OF CUSCO (UNSAAC) BY INVITATION OF THE MUSEUM OF SACRED, MAGIC AND MEDICINAL PLANTS.
---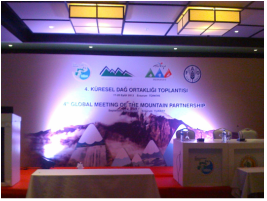 ​
MOUNTAIN PARTNERSHIP MEETING
2013

Participation and presentation of a poster at the 4th Global Meeting of the Mountain Partnership.
Erzurum, Turkey, September
---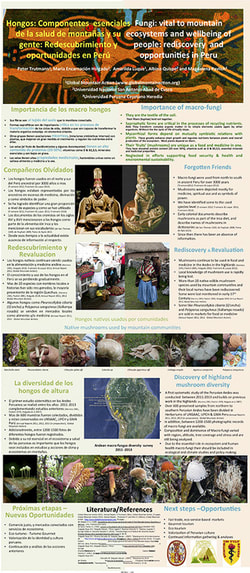 WORLD MOUNTAIN FORUM CONFERENCE
2014



Participation and Presentation of a poster of work on macro-fungi at the 4th World Mountain Forum Conference,
Cusco, May 2014
---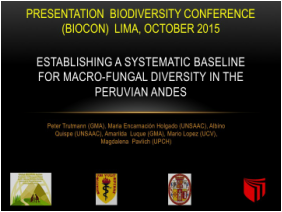 International Congress: Andes Amazon Biodiversity Conservation
2015

PRESENTATION OF INITIAL ANALYSES OF MACRO-FUNGAL DIVERSITY IN THE PERUVIAN ANDES
Lima, October 2015
---
​



VARIOUS PUBLICATIONS 2011 - 2016